DEPRECATED
Gen 1 - Legacy
Editor
Generation 1 Apps are being phased out, if you haven't already been contacted by Appropo about a update to Generation 2, then please contact us. Generation 2 Apps have improved usability and are easier to maintain.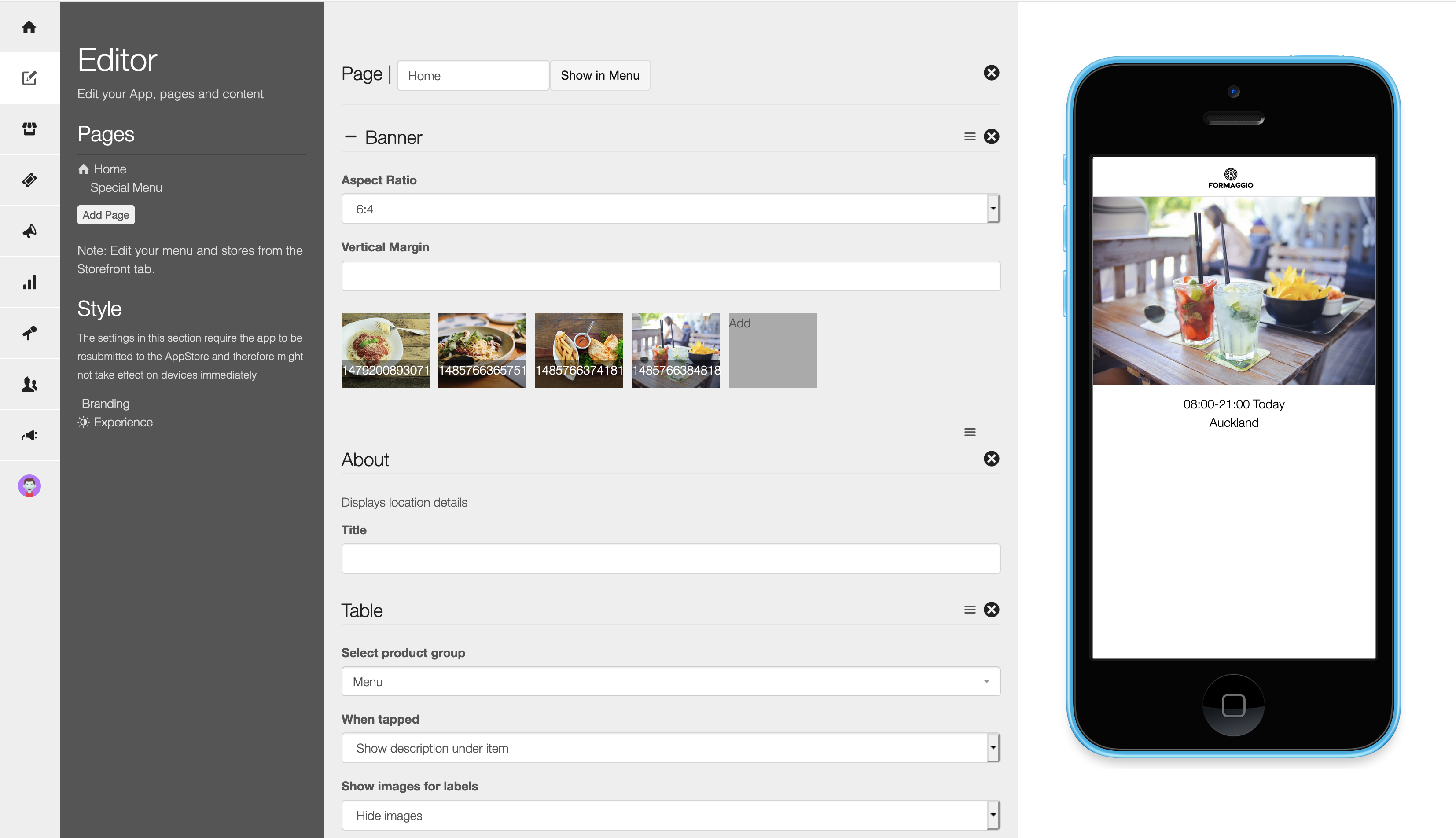 Pages
The Main Page is the first page to be displayed on App launch.
Some Templates have a menu, Show in Menu will add the page to it.
Button
Banner

Image Carousel
Image Button

Map
About
Text
Web View
Style / Brand
Logo
Icon
Navigation Background
Page Background
Colour

Brand
Text
Primary header background
Primary header text
Secondary Header
Interactive (Links/Buttons)
Background