News
Xero Connected App Partner
We've been running our business on Xero for years, and our improved integration with Xero will help streamline your business too.
Appropo + Xero
Automatically export sales data into Xero for reconcilliation. Eliminate manual data entry, and replace it with our time saving automation.
Some customers are already using our Xero integration, and we've now become a Xero Connected App Partner, which gives our integration even more potential, to automate pushing Sales to Xero.
We've upgraded our integration from the now deprecated OAuth 1 to the industry best practice OAuth 2 Authentication.
The main benefit with being a Xero Connect App Partner is that you only need to connect to Xero once and invoices will now export automatically each day.
How it Works
We import you Cashup Summary from your POS
We create an invoice in Xero, broken down into food, beverage, discounts, tips, eftpos, cash payments etc
You reconcile the invoice with your bank payouts and cash deposits.
You'll need to be to report on your sales in Xero, or see your liability for gift cards, and more.
See our Appropo + Xero landing page here or read our technical docs here.
Xero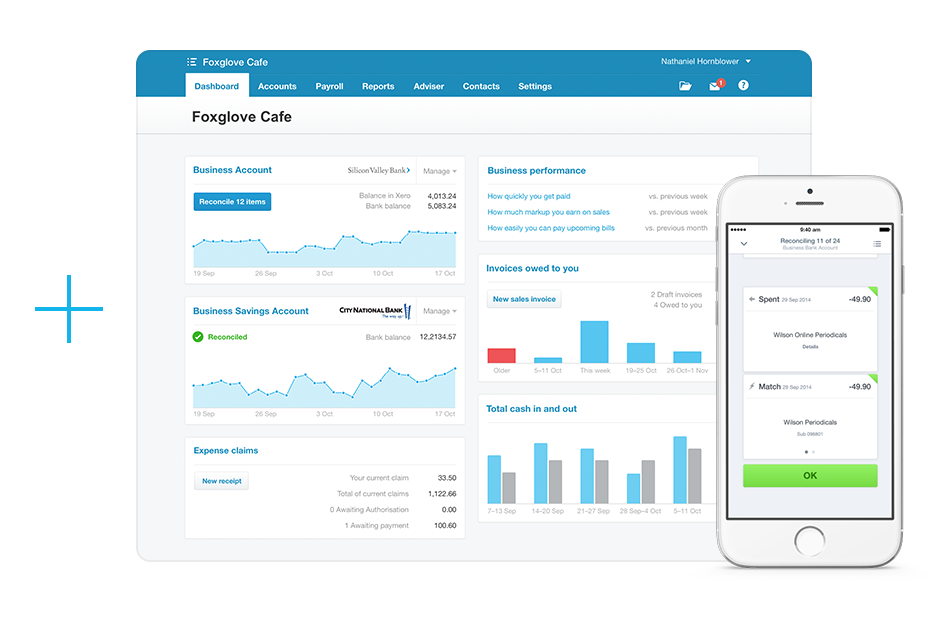 Xero is world-leading online accounting software built for small business.
Get a real-time view of your cashflow. Log in anytime, anywhere on your Mac, PC, tablet of phone to get a real-time view of your cash flow. It's small business accounting software that's simple, smart and occasionally magical.
Run your business on the go. Use our mobile app to reconcile, send invoices, or create expense claims - from anywhere.
Get paid faster with online invoicing. Send online invoices to your customers - and get updated when they're opened.
Reconcile in seconds. Xero imports and categorises your latest bank transactions. Just click ok to reconcile.
Find out more or try Xero Accounting Software for free.
All the best,
The Appropo Team