Dashboard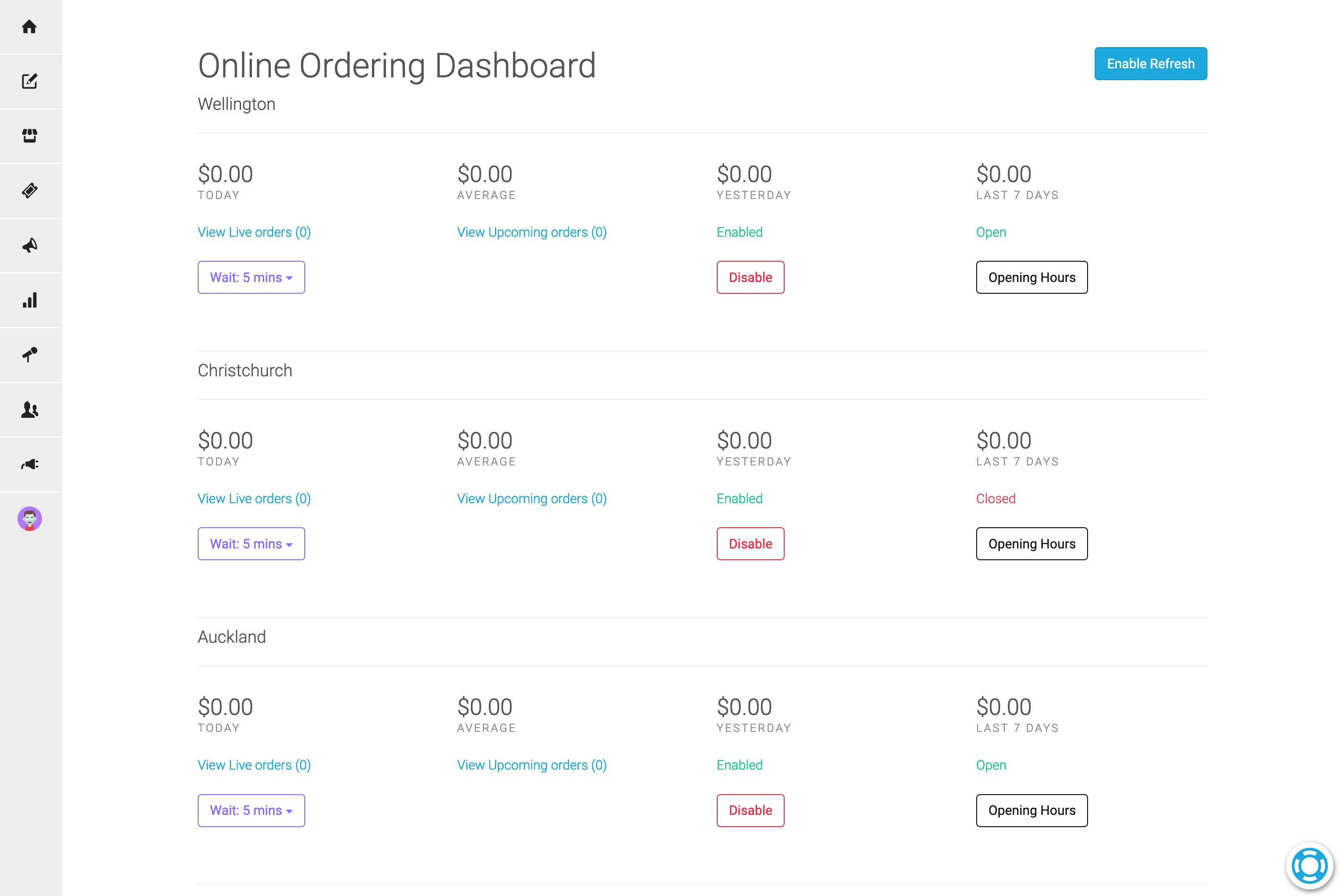 Live orders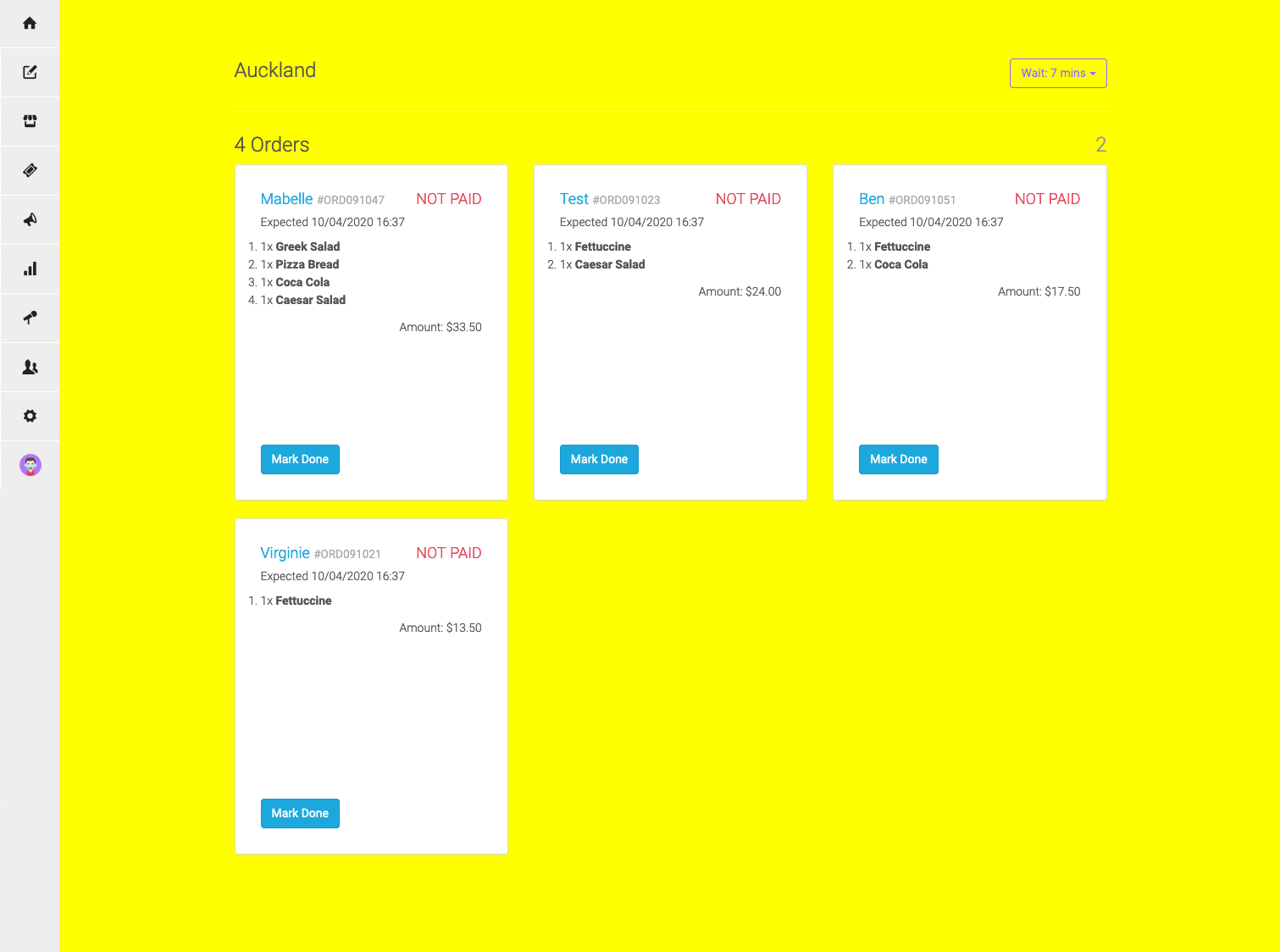 Orders will appear on this dashboard and it will flash and make an alert sound. You need to tap the screen to stop the flashing otherwise it will repeat until you do.
Each order should clearly display all of the items, any modifications, who it is for and who the order is for. You'll also clearly see if the order is paid/unpaid.
Once you've made an order you can tap "Done" of the order and it'll drop to the bottom of the screen and remain there for 30 minutes.
Upcoming Orders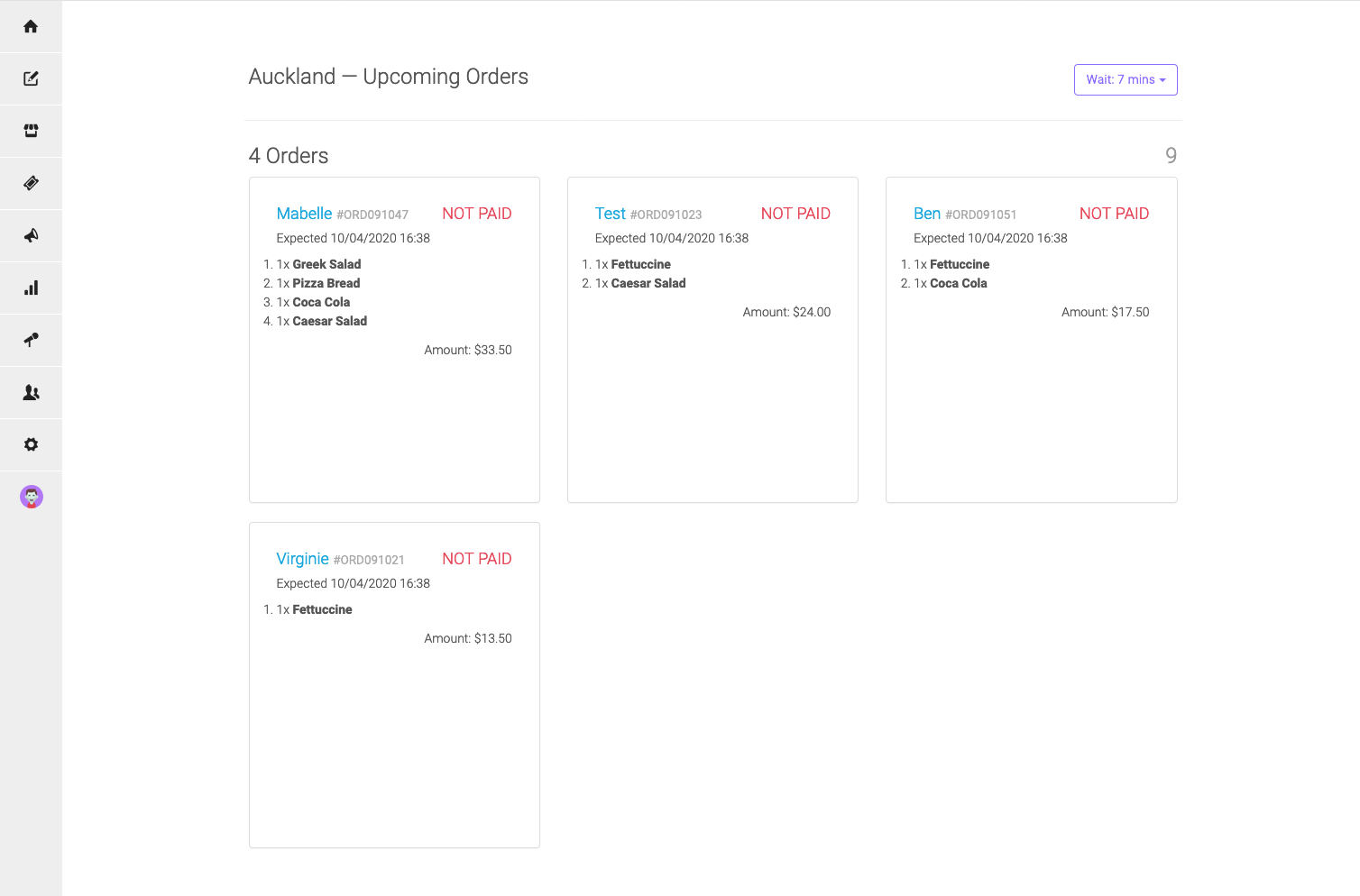 Future orders will appear here as soon as they are placed. Orders will be moved from here to live orders, once the order prepare time is reached.